Got a question? Join LeighGS on Thursdays to Talk Teeth via Facebook or LiveChat from 7-8pm or anytime via our LiveChat link on bottom right of page!
Getting the Basics Right
Brush twice a day with a manual or rechargeable electric toothbrush: keeping teeth clean helps prevent cavities and gum problems. Young children will need an adult to brush for them. Supervise tooth brushing until at least age 7. Children may not be the only ones who need help with brushing – lots of things make it difficult to clean teeth thoroughly. From a sprained wrist to dementia, lots of things can affect our ability to look after our mouths throughout life.
Use your toothbrush dry – no need to soak it first – the mouth is warm and wet! Spread toothpaste around all the teeth first then watch in a mirror while you brush to make sure each surface of every tooth is cleaned thoroughly. Try to place bristles where gum and tooth meet  – gentle pressure is required – you aren't cleaning the floor! Harder is not better!
Using an electric brush? No need to move back and forth – just hold it in place on the tooth surface and let the power do the work!
Use a fluoride toothpaste: all children up to three years old should use a toothpaste with at least 1000ppm fluoride, morning and night. Between 3-6 years, toothpaste should contain more than 1000ppm fluoride. Over 6 years and adults use between 1350ppm-1500ppm fluoride. (Look at the ingredients list on the back of the toothpaste tube to find out how much fluoride is in your toothpaste.
Spit out after brushing but don't rinse. Leave toothpaste around teeth to get the maximum benefit from toothpaste ingredients. After brushing, rinse bristles under running water, nip them together to help keep their shape, then store out of contact with other peoples brushes. Replace toothbrushes or electric toothbrush heads when the bristles splay out.
Reduce the amount and the number of times you have sugary snacks (both food and drink): the more often you put sugar in your mouth the more likely you are to end up with a cavity. That includes the half teaspoon of sugar in your tea! Every time sugar comes into contact with your teeth  = a 'tooth attack'. The germs that collect on tooth surfaces, in the plaque biofilm, use sugars to produce acid which softens (demineralises) the tooth surface. After eating or drinking  saliva tries to heal (remineralise) the softened tooth surfaces. This can take anywhere between 20 minutes and 2 hours depending on your saliva flow and its ability to heal. Leaving enough time for this remineralisation process to work prevents cavities developing.

Keep sugary food and drinks to mealtimes only and avoid them before bedtime.
Saliva flow almost stops when we sleep so we loose our secret saliva helper. When we brush before bed -100% biofilm removal  is rare – best avoid sugary food and drink before sleep.
Want a sugary treat? Eat/drink all at one go  rather than 'making it last' over a long period of time. I often tell the story of my teenage son and chocolate digestive biscuits – he would eat his dinner then eat half the packet of biscuits – but that was it until the next morning! The result – 26 years old and decay free – we can have treats and still have healthy teeth.
Growing Smiles Toothpaste Guide
*Please note this is not exhaustive and we have more to add. Please contact us or your dental team for information on which toothpaste is best suited for your oral health.
The global oral care market is worth tens of billions of U.S dollars and with the UK toothpaste market worth 461 million pounds  in 2015 it's not surprising that manufacturers are constantly developing ranges vying for your attention.  Many manufacturers work closely with the dental profession to ensure they support the profession in their efforts to improve oral health. This is how fluoride added to toothpaste has made the most significant impact in improving oral health in the last 75 years.  With so many options it can be a challenge knowing what is right for you and your family!
What do you use?
Whatever the wife/husband buys? Whatever Mum/Dad buys?
Your decision may be affected by cost, flavour, professional recommendation, advertising or something else but how many of us seriously think about what we put on our toothbrush?
Why bother?
Toothpaste can help to remove plaque biofilm from teeth and gums, reduce stain and apply agents (active ingredients) that can help improve tooth and gum health. Active ingredients can help manage tooth sensitivity, whiten teeth, or reduce gingivitis or tartar build-up.
So what should you use?
Your choice depends on your current oral health status and your risk of developing oral disease or problems. Keep in mind your risk of developing an oral condition will change throughout life, so it is important to visit the dentist regularly (as often as they recommend) to have your oral health reviewed. It is always best to prevent problems – and prevention starts at home 365 days a year. Your oral health is in your hands.
Toothpaste (dentifrice) is a paste or gel used to help clean teeth and improve oral health
What's in the tube?
20 -42% of toothpaste is water!
Binders – thickens the paste and stabilises the formulation
e.g. Natural gums
Carageenan
Seaweed colloid
Synthetic cellulose
Humectants – helps keep paste moist and prevents it hardening
e.g. Xylitol
Glycerol
Sorbitol
Foaming agents/Detergents/Surfactants
help to penetrate and loosen surface deposits and contribute to foaming action of toothpaste.
e.g. Sodium lauryl sulphate (SLS)
Sodium nlauryl sarcosinate
Sodium Alkyl Sulphate
Note – some people who suffer from ulcers are sensitive to sodium laurly sulphate so avoiding SLS can help reduce ulcers
Preservatives – prevents germs growing, extends shelf life
e.g. Benzoates
Alcohol
Dichlorinated phenols
Cleaning/polishing agents
Pigments from foods, tobacco etc can stain the plaque biofilm on tooth surfaces. Polishing agents can help remove stained biofilm
e.g Calcium Carbonate
Phosphate salts
Hyrated aluminium oxide
Activated carbon
Silica
Sodium Hexametaphosphate.
Flavouring – gives a pleasant flavour/mask other ingredients
e.g. essential oils
Artificial sweeteners – Xylitol, Glycerol, Sorbitol
The Main Functions of Toothpaste
One of the main functions of toothpaste is to apply an agent/s to the teeth and gums that benefits oral health (the active ingredient). Most commonly these agents target one or more of the following –
Tooth decay
Gum disease
Sensitivity
Tartar control
Whitening
Acid erosion control – tooth surface loss/tooth wear
Fresh breath – halitosis/oral malodour
Dry mouth
Some toothpastes offer all round protection with an active ingredient/s e.g. Fluoride that has proven effect against one or more oral conditions. E.g tooth decay, gum inflammation, sensitivity and acid erosion. Other pastes has an active ingredient which targets a specific problem e.g. Novamin for Sensitivity. Selection of a toothpaste should be made with your dental team and is dependent on your risk/benefit of use.
Toothpaste Active Ingredients
Active ingredients are added to toothpaste to improve health or reduce negative symptoms
The most common active ingredients include –
Fluoride  – is found in toothpastes targeting tooth decay, gum disease and sensitivity.
Fluoride is a naturally occurring mineral found in water in varying amounts, depending on where you live. Many people don't know if their water supply is fluoridated – speak to your dental team if you are not sure. Only 10% of England's population have fluoridated water at an optimum level. If in doubt, information can be obtained from your water supplier by quoting your residential postcode.
More information on water fluoridation in the UK can be found here https://www.nhs.uk/conditions/Fluoride/Pages/Introduction.aspx
Fluoride was first added to toothpastes in the 1890s. In 1955, Procter & Gamble launched Crest as its first clinically proven fluoride-containing toothpaste. On August 1, 1960, the American Dental Association reported that "Crest has been shown to be an effective anti-cavity (decay preventing) dentifrice (toothpaste) that can be of significant value when used in a conscientiously applied program of oral hygiene and regular professional care."
Supported by more than half a century of research, the benefits of fluoride toothpastes are firmly established, reducing tooth decay, by about 24% on average, when compared with a non-fluoride toothpaste.
Everyone will benefit from using fluoride toothpaste at night time and one other time every day.
Twice a day use increases the benefit. 
Spit toothpaste out after brushing but don't rinse – let the ingredients work!
Recommended level of fluoride in toothpaste –
0-3 years use a smear of paste with at least 1000ppm fluoride
3 years and over a pea sized blob of paste 1350 -1500ppm
Below is taken from Department of Health, Englands' Delivering Better Oral Health. This is a guide only as it has not been updated since 2009. The list of ingredients will be on the toothpaste tube and will state in parts per million the amount of fluoride present.
Higher concentration fluoride gives better protection against decay
1,350–1,500 ppm
ALDI – Dentitex-whitening, sensitive
Aquafresh – Complete Care, Fresh & Minty,
Mild & Minty, Multi-active, Big Teeth, Little
Teeth, Extreme Clean, Clean & Whitening,
Clean Pure Breath, Iso-active foaming gel fresh
mint, citrus mint, whitening
ASDA – Total Care sensitive, Mintfresh,
Gum Health, Essential Care cool Sensation,
Whitening, Great Stuff, Little Teeth, Big Teeth
Boots – Expert Sensitive, Sensitive Whitening,
Stain Control
Corsodyl – daily gum and toothpaste
Colgate – Sensitive Fresh Stripe, Whitening,
Multi Protection, Enamel Protect, Sensation
Deep Clean, Total**, Total Advanced Fresh**,
Total Plus Whitening**, Total Professional
Weekly Clean**, Total Fresh Stripe**,
Triple Action, Cool Stripe. Time Control,
Whitening, 2 in 1, Advanced Whitening, Anti
Tartar & Whitening, Cavity Protection, Fresh
Confidence, Herbal, Max Fresh, Max White,
Oxygen
Crest – Freshmint, Mildmint, Tartar Control,
5Complete
LIDL – Dentalux, Complex 3 and 5
Janina – Opale Whitening Paste
Macleans – Freshmint, Coolmint, Total Health,
Total Health Whitening, Confidence with
iso-active technology
Marks and Spencer – Protect
Mentadent SR
Morrison's – Total Care Whitening, Sensitive
Sainsbury's – Total Care – Freshmint, Sensitive,
Whitening
Sensodyne – Total Care Gentle Whitening,
Total Care Gel, Total Care F, Total Care Extra
Fresh, Gum Protection, Pronamel, Pronamel
Gentle Whitening, Pronamel for Children,
Multi-action with iso-active technology,
Whitening with iso-active technology
Signal
Superdrug – Total care Freshmint, Coolmint,
Whitening Freshmint
Tesco – Total Care Freshmint, Coolmint
stripe, Care Sensitive, Sensitive Whitening,
Gum Health, Extreme Whitening, Gentle
Whitening, Sensitive Daily Care, Sensitive
Enamel Protection, Cool Mint Stripe, Steps 6+,
banana/strawberry.
Higher concentration fluoride gives better protection against decay
1,000–1,300 ppm
Aquafresh – Multi-action + Whitening,
Milk Teeth
Arm & Hammer – Enamel Care,
Sensitive, Whitening, Advanced
Whitening
ASDA – Smart Price, Smarty Pants
Softmint, Bad Boy Softmint
Beverley Hills Formula – Breath
Confidence, Natural White
Boots – Smile Fresh Stripe, Totalcare,
Whitening
Clinomyn – Smoker's, Clean and Polish
Colgate – Ultrabrite, Smiles 6+
Co-op – Freshmint
Ikea toothpaste
Kingfisher – Fennel with Fluoride
Macleans – Whitening, Ice Whitening
Gel, White and Shine
Mentadent P **
Morrison's Kids – Sparkly Strawberry,
Milk Teeth, Freshmint, Minty Gel Stripe
Oral B Stages
OralDent – OralClens, Mint
Pearl Drops – Toothpolish, Daily Shine,
Smoker's, Icemint Whitening
Sainsbury's – Whitening, Basics,
Freshmint, Mildmint, Minty Stripe,
Sensitive
Sensodyne Mint
Superdrug – Junior Softmint, Strawberry
Glitter Gel, Tutti Frutti
Tesco – Care Freshmint, Whitening,
Steps 0–2, 2–6.
Low concentration or no fluoride – limited/no protection against decay
550 ppm or less
Blanx – Classic, Sensitive, Anti-Ageing, Intense Stain Removal Boots – Kids 2–6, 6+ Colgate – Smiles 2–6 Crest for Kids, Milk Teeth Oral B Stages Retardex Sainsbury's Sparkling Gel
Low concentration or no fluoride – limited/no protection against decay
No fluoride
Blanx Biorepair – Total Protection, Sensitivity Control, Night Protect Boots Fluoride Free Eucryl Powder Euthymol Kingfisher Aloe Vera, Tea Tree LIDL Dentalux for Kids Periproducts – Sensishield Sensodyne Original Tom's of Maine – Fennel and Spearmint
The most common types of fluoride added to toothpaste are –
Sodium Fluoride – 1350 – 1500ppm (parts per million)
Stannous fluoride – Stannous fluoride has been shown to be more effective than sodium fluoride in reducing the incidence of dental caries and controlling gingivitis (bleeding gums), but may cause more surface stains. e.g. Oral B Pro Expert, Sensodyne Rapid Relief.
Check the fluoride concentration. Look for the parts per million of fluoride (ppmF-). Less than 1000ppmF- is a low concentration and offers limited or no protection against decay. 1450ppmF- is generally used in over-the-counter UK toothpastes and is recommended by the dental profession. Children's formulas can contain lower levels.  Many people – especially those who brush well – don't need extra active ingredients apart from fluoride.
Some toothpastes do not contain fluoride e.g. Sensodyne Original, Oral B Rembrandt Plus Fresh Mint, Euthymol.
If you are considered high risk of tooth decay, your dentist (or Doctor) may prescribe a high fluoride toothpaste – in certain circumstances this may be a private prescription. Consider it an investment in your future dental health – regular use may prevent expensive dental treatment.
These toothpastes are prescription only medicines and either contain 2800ppm or 5000ppm and their use is based on risk assessed need with your dentist.
Sodium fluoride 2,800 ppm toothpaste Indications: high caries risk patients aged 10 years and over.
http://www.colgateprofessional.co.uk/products/colgate-duraphat-2800ppm-fluoride-toothpaste/overview
Sodium fluoride 5,000 ppm toothpaste Indications: patients aged 16 years and over with high caries risk, present or potential for root caries, dry mouth, orthodontic appliances, overdentures, those with highly cariogenic diet or medication.
http://www.colgateprofessional.co.uk/products/colgate-duraphat-5000ppm-fluoride-toothpaste/overview
NB – Further information to be added to the list below
Antibacterial agents – reduces plaque, inflamed and bleeding gums, and decay. Evidence suggests that toothpastes containing triclosan in combination with a copolymer or with zinc citrate are more effective than a fluoride only toothpaste in improving plaque biofilm control and gingival health. Triclosan is an antibacterial ingredient added to toothpaste sometimes with copolymer, which reduces the amount of triclosan  washed away by rinsing or saliva. Other anti-plaque agents include bromochlorophene zinc citrate, papain and sanguinaria extract.
Tartar control agents e.g. Pyrophosphates help reduce formation of tartar (calcified plaque biofilm). Other agents that have been shown to  reduce tartar – Zinc citrate.
Tartar control toothpastes will  not remove tartar – calcified plaque biofilm – from the tooth surfaces. It will slow down/prevent new tartar forming. Visit your dental team to have tartar removed professionally.
Desensitising agents Ingredients that can help with sensitivity by creating a barrier to nerve endings  relieving pain – Potassium nitrate, Calcium sodium phosphosilicate (NovaMin). Fluoride (Stannous or sodium fluoride), Arginine, Sodium chloride, Silver nitrate
If you find a desensitising toothpaste that works for you, you need to continue use long term or your sensitivity is likely to recur.
Remineralising agents – neutralise plaque acids, and help repair tooth enamel e.g Xylitol, Sodium fluoride, Sodium monofluorophosphate, Casein Phosphopeptide – Amorphous Calcium Phosphate (ACP), Arginine bicarbonate, calcium carbonate, Bioactive glass (Novamin) e.g. Enamelon, Colgate Maximum cavity protection, Sensodyne Repair and Protect.
Xylitol is a sugar alcohol that occurs naturally in plants and is used as a substitute for sugar. Sources are fruits, berries, mushrooms, lettuce, hardwoods and corn on the cob. The dental significance of xylitol was discovered in Finland in the early 1970s.
Xylitol has the ability to:Reduce dental plaque formation; Make plaque less adhesive; Neutralise plaque acids by decreasing the production of acids; Reduce the numbers of decay causing bacteria in the mouth; help reduce tooth decay; reduces gum tissue inflammation; help with dry mouth and bad breath. Xylitol also stimulates salivary flow. Increased salivary flow offers protection to both the oral soft tissues and the teeth. It has also been shown that a combination of fluoride and xylitol is more effective than fluoride alone. e.g. Brush Baby toothpaste
*GC Tooth Mousse and GC MI Plus Paste with Recaldent are effective remineralising agents for teeth. It is used as well as a toothpaste and is applied to the tooth surface and left – consider it a moisturiser for teeth! For more information see
Whitening agents/Stain removal  – Whitening toothpastes do not typically contain bleaches. Instead, they contain abrasive particles or chemicals that polish the teeth or attach to stains and help pull them off the tooth surface.
Acid erosion prevention – Fluoride , Potassium nitrate, Zinc-hydroxyapatite, Amorphous calcium phosphate, casein phosphopeptide, Stannous Chloride e.g Sensodyne Pronamel, Oral-B Pro-Expert Enamel Regeneration.
Bad breath/Oral malodour/ Halitosis –  Active ingredients Zinc citrate, Zinc acetate
e.g. Ultradex
Dry mouth – essential oils  e.g.Biotine, Bioxtra,  More to follow
Also consider Xylimelts
Acid erosion e.g. Pronamel  More to follow
Ulcers/sore mouth – avoid SLS (Sodium Lauryl Sulphate, a foaming agent),  e.g. Oranurse is SLS free and flavour free and non foaming.
Non foaming e.g. Oranurse. More to follow
Non fluoride e.g. some of the Splat range, Sensodyne original, Euthymol
Herbal/natural – e.g. Kingfisher (Vegan, gluten free, GM free), Aloe Vera. Often do not contain fluoride. More to follow.
Taste/flavour alternatives to mint
Applemint (1000ppm) Brush Baby
Abrasiveness RDA (Relative dentine abrasivity) – more to follow on how abrasive toothpastes a can be and how this can impact tooth surfaces. An abrasive toothpaste especially when used with a hard toothbrush can increase the wear on tooth surfaces.
Bad Breath Summary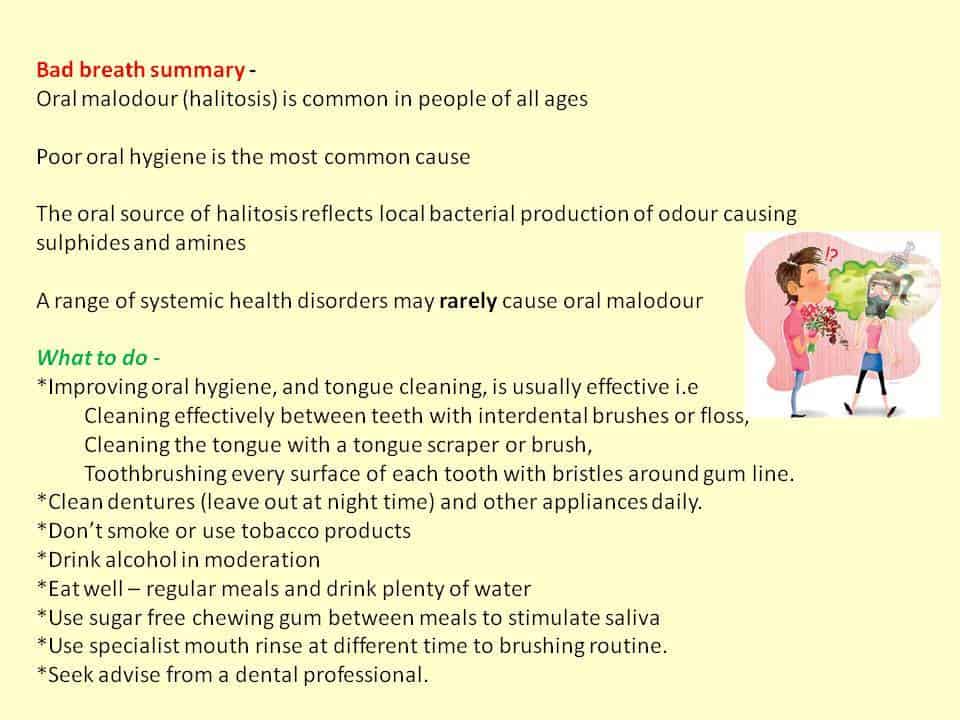 Dummy/Thumb/Finger Sucking
Info and advice can be found here
How To Check Your Mouth- A Guide To Spotting Mouth Cancer
Care of Sports Mouth Guard
Also applies to night guard, clench inhibitor, orthodontic retainer etc
You wouldn't put your dirty kit back on – would you?
Whatever reason for you wearing an appliance it is important that it is kept clean – like your teeth! Your mouth has hundreds of bacteria that will thrive on the surface of your appliance so it's really important for healthy teeth and gums to clean it regularly – even if its' only in your mouth for an hour each week!
Clean after every use with a suitable brush and soap (or whatever your dental team have advised). GS recommends Retainer Brite, Pikster oral appliance care kit, Forward focus brush or Sonic appliance cleaner. https://growingsmiles.co.uk/product-category/night-guard-mouthguard-care/
Clean the fitting surface that goes against the teeth and soft tissues of your mouth. GS recommends the Pikster oral appliance kit brush. This also comes with appliance cleaning tablets and cleaning container – the tablets loosen all the debris – then just brush and rinse.
A toothbrush, denture brush or similar brush can be used. Rinse well.
Store in a suitable container – one that will protect the mouth guard and allows air to circulate.
A professionally fitted sports guard is best – ask your dental team about getting one fitted. Your teeth are worth it!
Keep your teeth and gums clean and healthy and visit your dental team regularly.
Take your mouth guard with you when you visit so they can check fit and wear – and they can also clean it if necessary.
'Work in progress' Please call back to find out more. Want to see something specific? Contact us and we will add it!