What do you know about your oral health?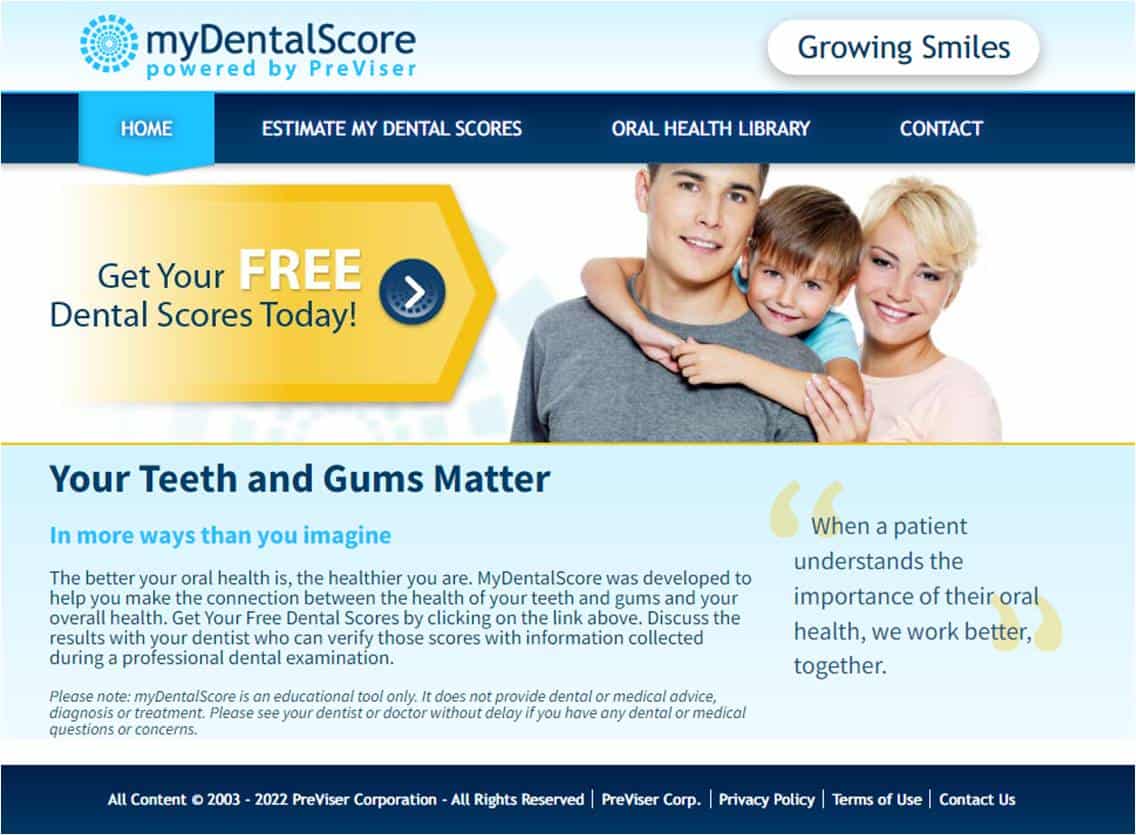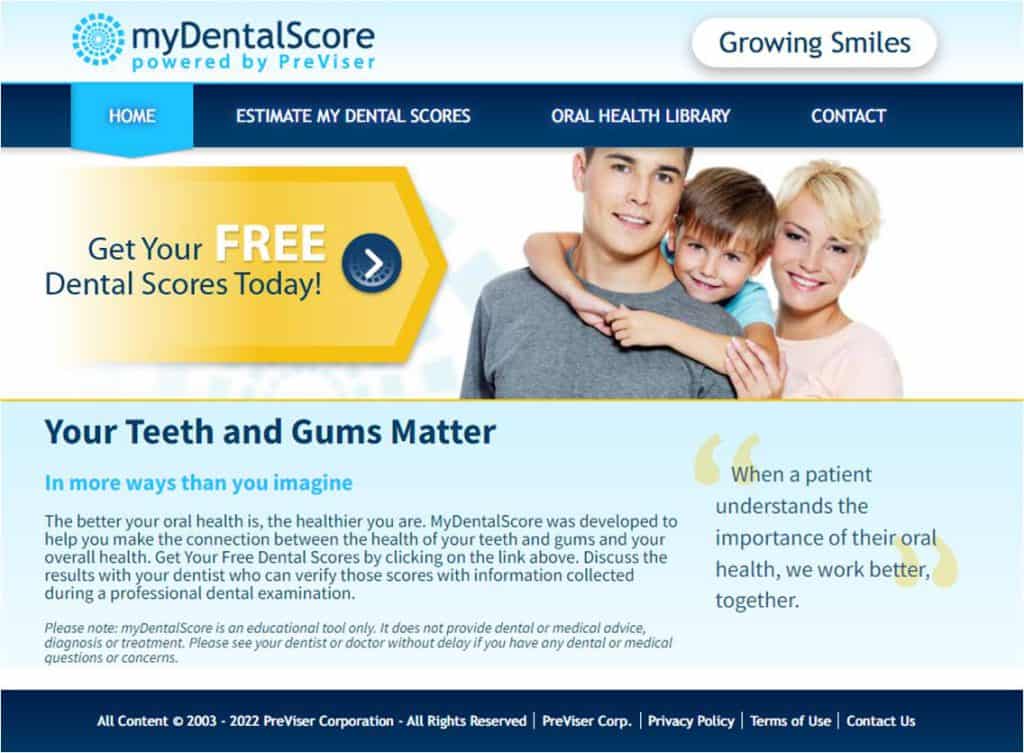 Are you fed up always needing fillings or having gum problems? Are you having a hard time achieving a healthy smile? Do you want to prevent cavities, bleeding gums and help yourself or someone you care for have a healthier smile for life? Time to TAKE CONTROL of your oral health, get your mouth in shape?
If you feel that it's time to work out WHY and not just WHAT is wrong with your teeth, gums or mouth in general, you are in the right place!
We are delighted to collaborate with PreVisor to offer MyDentalScore to Growing Smiles followers. MyDentalScore is a comprehensive risk assessment tool for YOUR oral health.
To access, click on the link which will open in a new window. Work through the questions to get an insight into your oral health. You can take MyDentalScore for yourself or someone you care for e.g. your child.
A traffic light system is used to create a visual indicator of your oral health risk. You can print off the results or email them to yourself.
This resource is similar to that used in dental practice to gather information to assess your oral health risk. Your dental team will use this information alongside your oral examination, to offer advice and treatment options best suited to your individual situation.
What next?
We suggest you use the results as a focus for oral health coaching with Oral Health Coach LeighGS. Leigh will help you understand your Dental Score and support you in improving your oral health. Got a question? Use the chat to us live – click button at bottom of page.
You can learn more about oral health and disease reading the information in the library attached to MyDentalScore.
You can also share your results with your dental team.