The relationship between your oral and general health is a lot more involved than you may think. You might have heard that gum disease is related to other diseases in particular diabetes and heart disease. There are many common risk factors for oral disease and the common non communicable diseases of the body e.g. heart disease. Your mouth, head and body are all connected, so it isn't surprising that there are many links. Take a look at some of the videos that the British Society of Periodontology have produced to learn more. Start with the great video shared from the Dutch VMTI – The Mouth – a reflection of our health.
Have you thought about your mouth and how it relates to not only oral health but also your overall health and well being? Watch this short video from Public Health England 2019 explaining the links between oral and general health.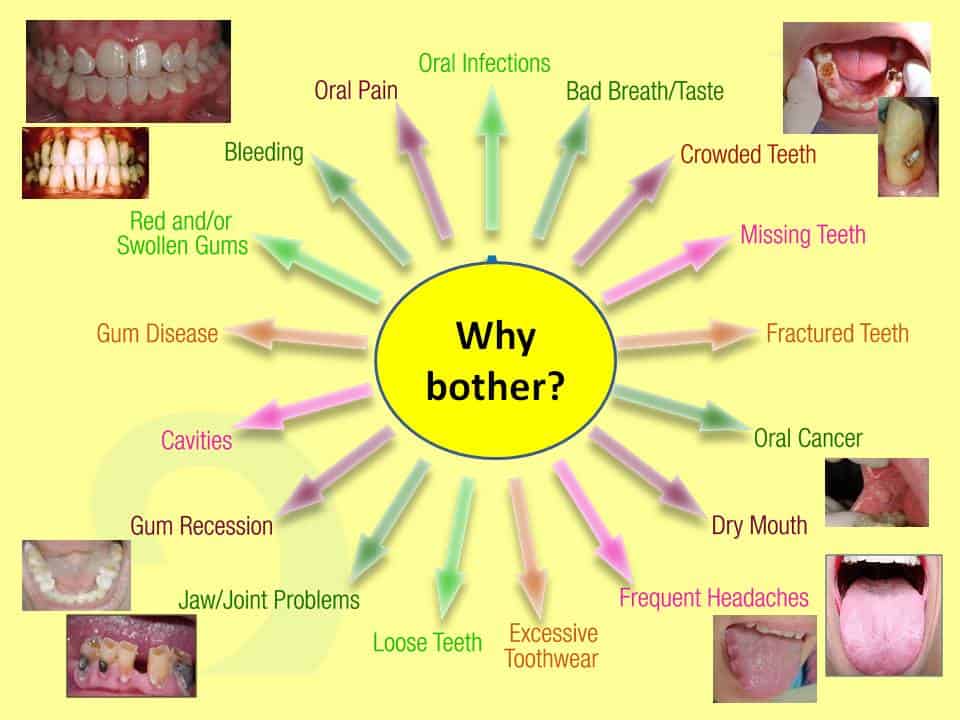 Many oral conditions have a direct or indirect relationship to other conditions affecting overall health and wellbeing. The British and Irish Society of Oral Medicine have patient information on the following –
Your mouth is so much more that teeth, gums and smiles! It is a reflection of your overall health. Read about the effects of oral disease on general (systemic) health published in 2017 as a collaboration between General Dentistry and the American Family Physician.
Most oral diseases and conditions share risk factors (such as tobacco use, alcohol consumption and an unhealthy diet high in free sugars) common to the four leading noncommunicable diseases (cardiovascular disease, cancer, chronic respiratory disease and diabetes. Worldwide non-communicable diseases (NCD) are responsible for over 70% of deaths. Many of these deaths are premature in people under the age of 70. The World Health Organisation (WHO) published a fact sheet about oral health that can be read here.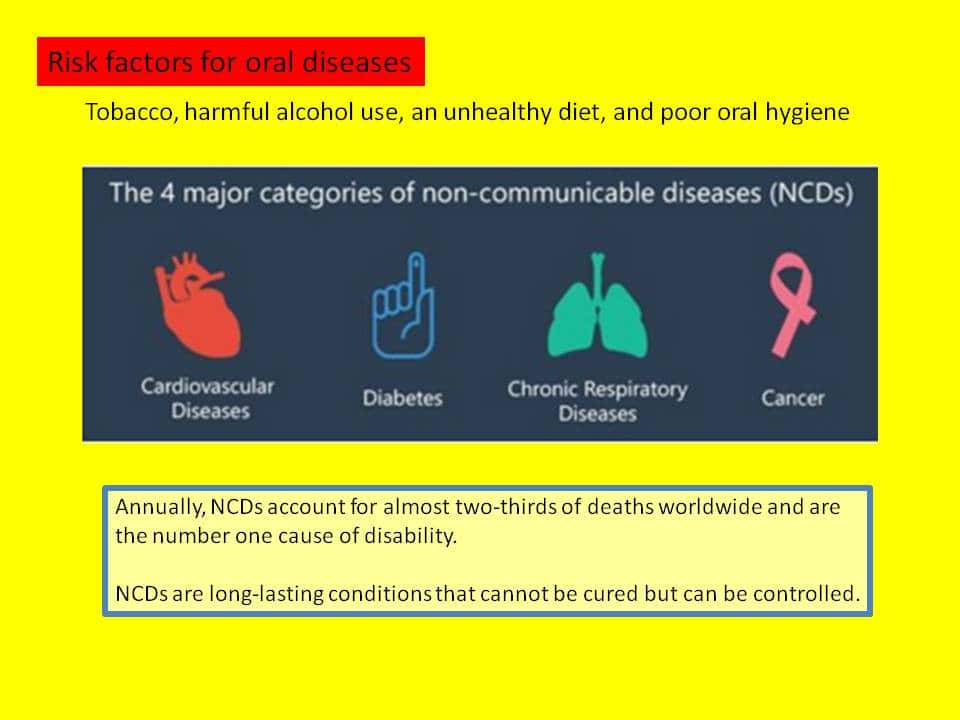 Health care systems worldwide most often take a 'repair' approach rather than a 'wellness approach to improving health and well being. Being able to assess your risk of developing a disease or condition BEFORE it occurs is the ideal scenario. In such a situation a preventive approach can be taken to avoid the likelihood of disease occurring. For many with an established NCD this may not be possible, but by taking certain steps such conditions can be controlled and managed.
In our post Covid19 era we are all well versed in risk and mitigating for these risks. Reminders to wash our hands thoroughly and frequently, not touch our faces and practice social distancing are all ways to mitigate (reduce) our risk of becoming infected with Coronavirus.
There are some risk factors for oral disease (and NCD's) that we can do nothing about e.g. family history, but there are ways we can mitigate our risk of developing and limiting the impact of oral diseases. Taking CONTROL of your oral health has many benefits for improving your overall health and your well being.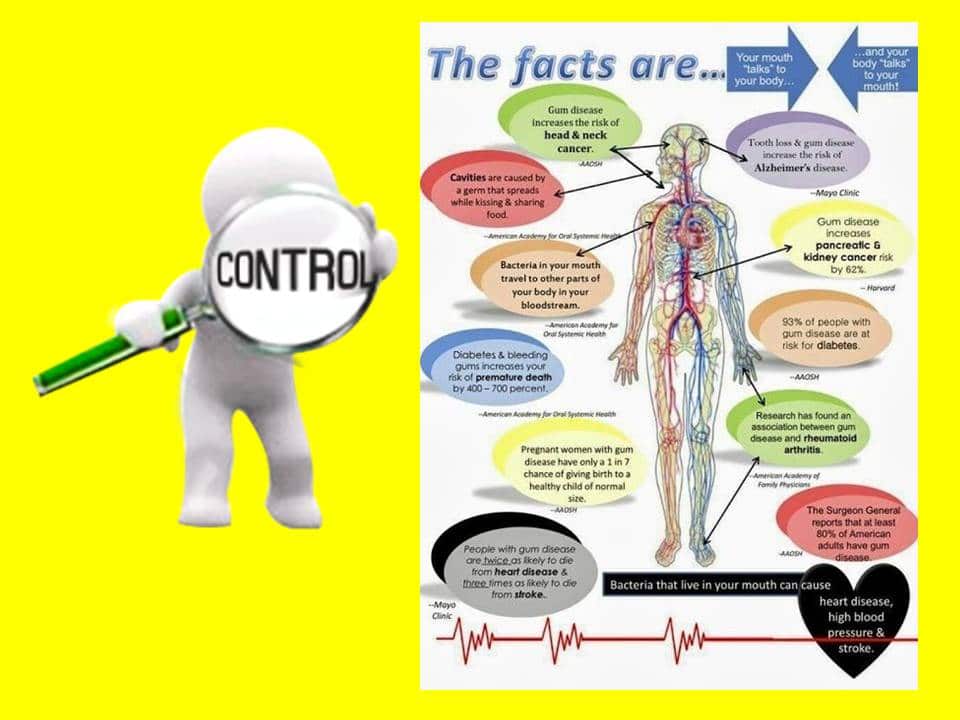 Find out more about the link between gum disease and general health here.
At Growing Smiles we like to focus on HEALTH, not just oral health or general health but OVERALL HEALTH and WELL BEING. Our aim is to promote health and work with health care systems to promote health and prevent illness. There are many risk factors and lifestyle choices that impact not only our oral but also overall health.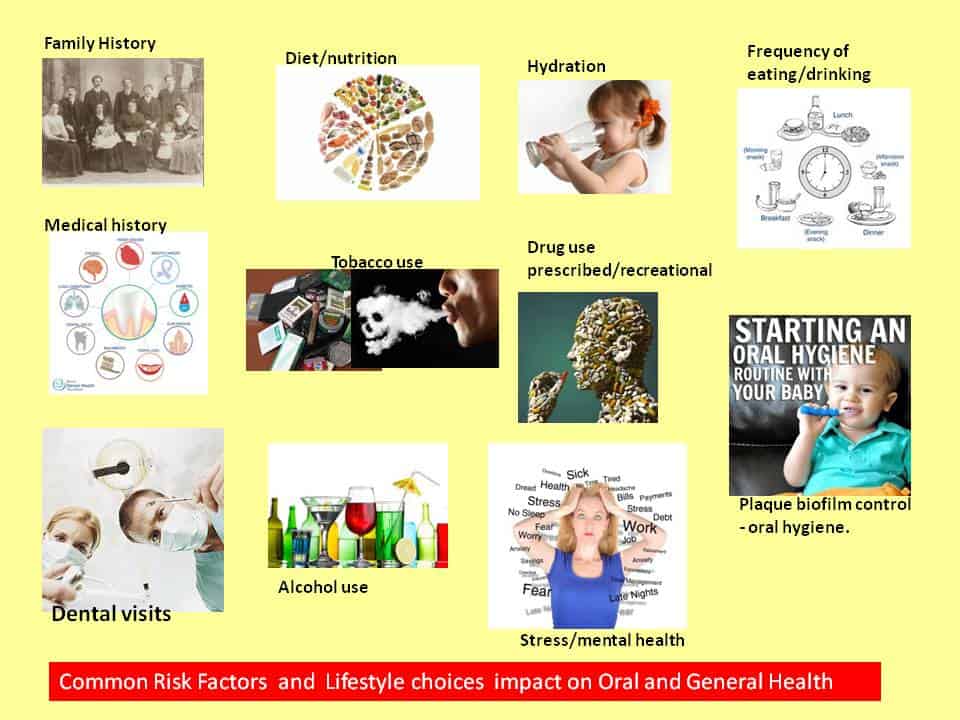 Some risk factors affecting our health and well being we have no control over e.g age, family history. But there are a some things we can do to 'mitigate' for these risks and improve our oral health and overall health. Learn more about prevention and risk. Why not take my dental score and find out your risk of oral disease. Find out about MyDentalScore here.
Find out more about Common risk factors for oral and general health through the links below.
Diet and nutrition – It's not just sugars that can affect our oral health. Eating a healthy balanced diet is important for the tissues that hold our teeth in our jaw i.e. gums and bone. A poor diet lacking in a wide range of minerals and vitamins can increase inflammation leading to bleeding gums and other problems like ulcers, sore tongue etc. Find our more about how diet relates to your mouth here.
Dehydration will impact our saliva flow and our 'secret helper' doesn't help as well as it should or could. Find out more about saliva and dry mouth here.
Eat well, keep gums healthy, live longer. Article by Dental hygienist and nutritionist Juliette Reeves.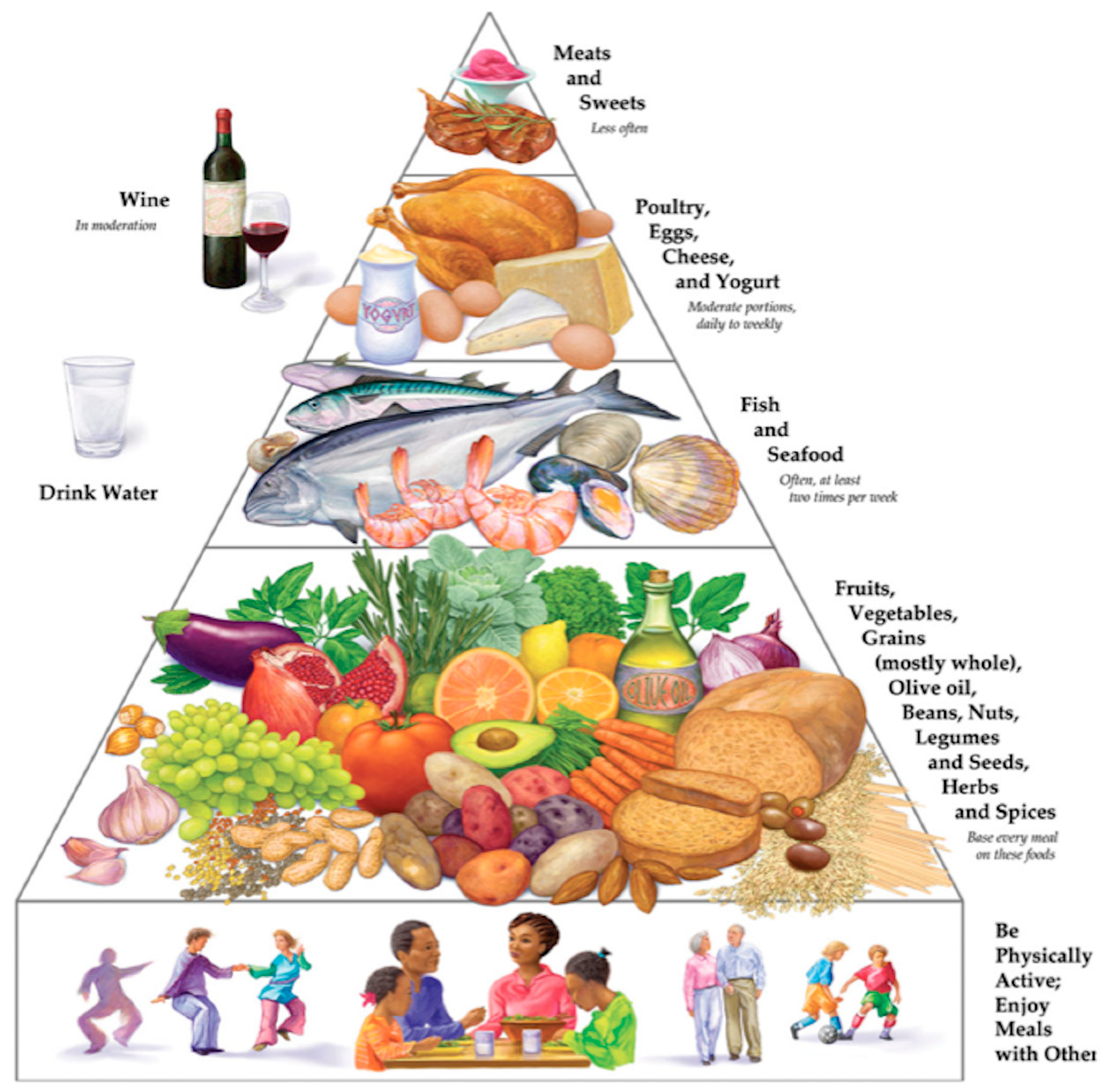 Lifestyle factors e.g tobacco, alcohol etc are common to many chronic diseases affecting oral and general health. Find out more about those factors that effect your mouth here.