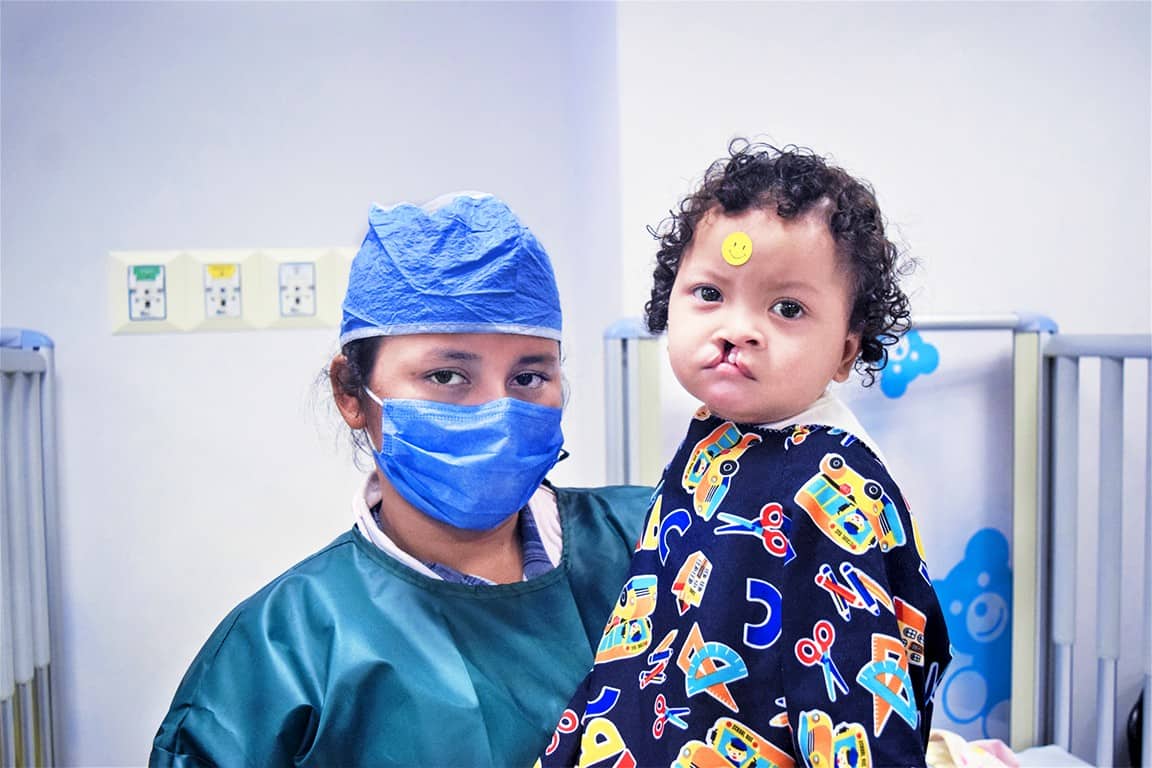 Every three minutes a child is born with a cleft lip or palate. Cleft is the most common craniofacial abnormality (problems of the skull and face) which babies can be born with.
Worldwide many countries don't have health service and support available for children born with cleft lip/palate. A child's cleft lip or cleft palate can be repaired in as little as 45 minutes. Unlike in the UK not everyone can access this surgery. Operation Smile has 35 years of expertise providing life saving reconstructive cleft surgeries.
We are delighted to be proud supporters of Operation Smile. During National Smile Month (17 May – 17 June 2021) we will donate to Operation Smile from every oral health coaching session (Time Out For Teeth). Get involved – book Time Out for Teeth, get help for your own smile knowing you will also help a child born with cleft.
You can also offer your support via our online shop. When you make a purchase you can choose to donate 50p for Operation Smile. This will go entirely to helping children who are waiting for smiles around the world.
In the UK we are very lucky that these babies are diagnosed and treated early. A number of specialists work together to ensure these children and their families get the help and support they need. The UK cleft lip and palate association (CLAPA) has lots of information to support, connect and empower those affected by cleft in the UK.
Let's make a difference together – Growing Smiles and Operation Smile – changing lives, one smile at a time.