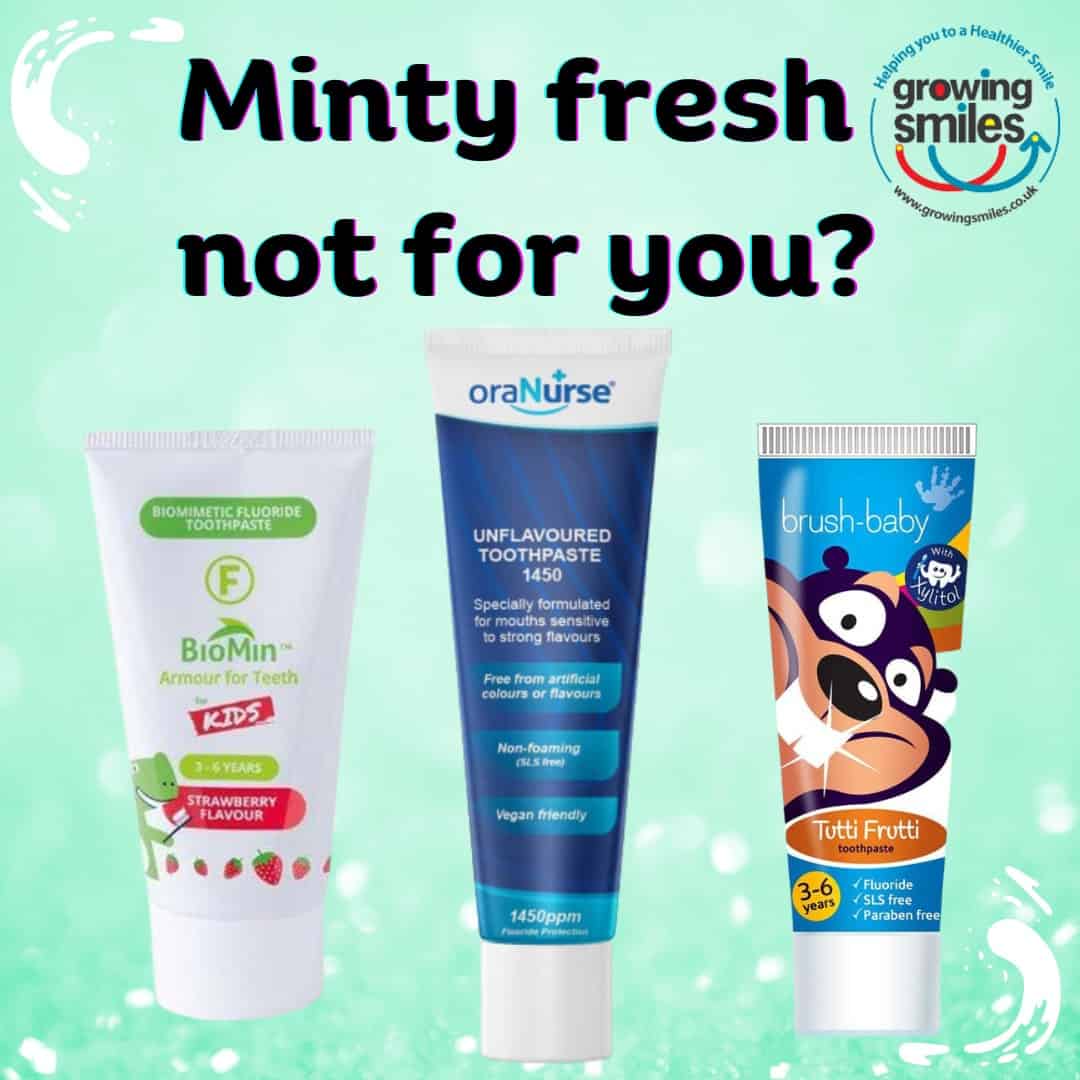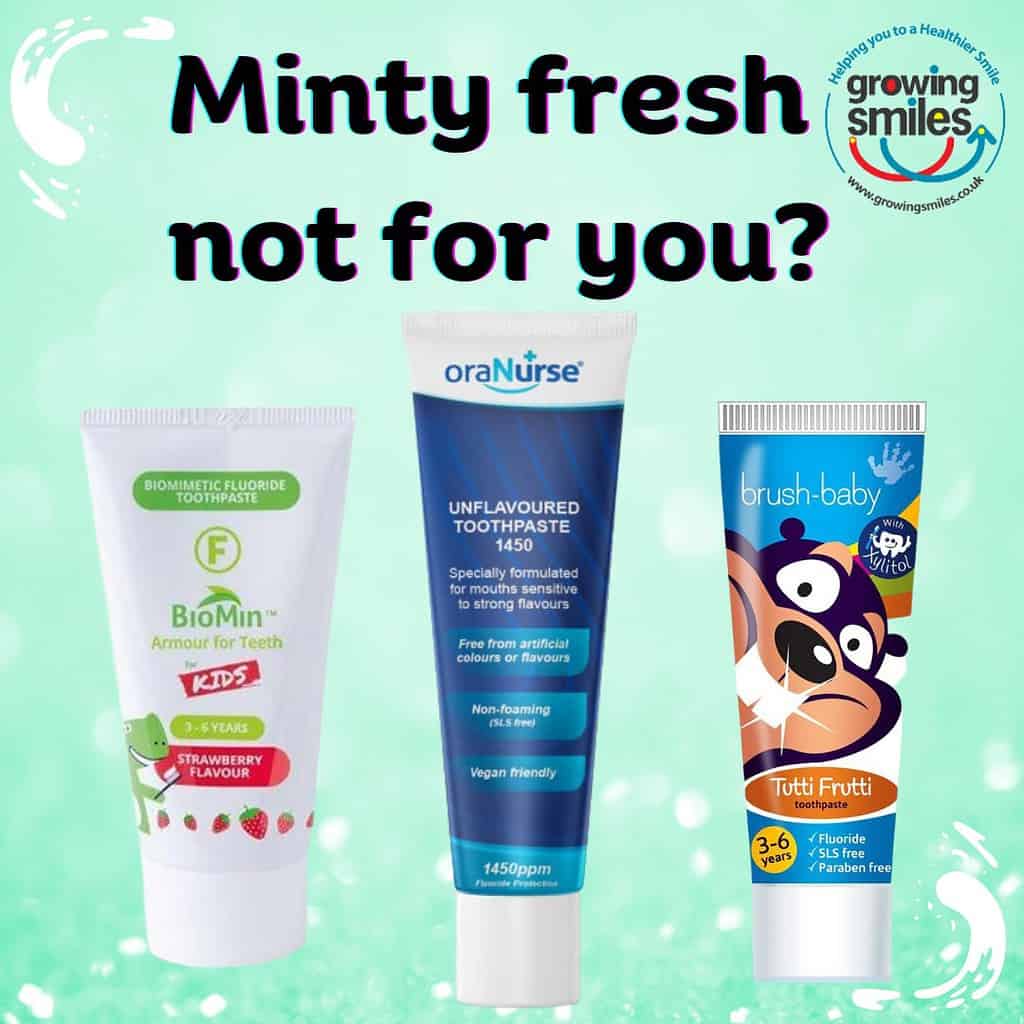 Mint is the preferred flavour of toothpaste for many across the UK. It's the go-to, expected flavour of toothpaste, largely due to the association between mint and fresh breath, and frankly, you will be hard-pushed to find 'adult' toothpaste of another flavour. But that doesn't mean it's non-existent…
Here, at Growing Smiles, clients and customers often ask about finding a non-mint toothpaste. The following is what you need to know.
Firstly, you'll be pleased to hear, there ARE non-mint, either completely unflavoured or a different flavour, available on the market – you just need to know where to look.
Don't be put off by 'kids' labelling. Many children's toothpastes contain enough fluoride (or very nearly) for adults, and they offer fruitier flavours.
For example, Biomin for Kids is based on the same innovative technology as the original BioMinF, but with a strawberry flavour. Another option is BrushBaby Tutti Fruitti toothpaste which contains 1350ppm fluoride AND xylitol! Great for everyone over the age of 3 years old!
The other option is trying a toothpaste which has no flavour at all. OraNurse is a specially formulated, unflavoured toothpaste for people sensitive to strong flavours. Two options available – 0-3 year olds (1000ppm fluoride) and 4 + (1450ppm fluoride, suitable for 4 year olds right up to adults).
If you're unsure about which toothpaste is right for you or someone you care about, take a look at our tips page or book a coaching session with oral health coach Leigh GS.