About GumChucks
We have been big fans of GumChucks since they first arrived in the UK. Such a simple idea which is so effective. Even if you have been flossing with string floss for years the chances are you may not have been able to maintain the tight 'C' shape necessary to clean effectively – especially around molar teeth.
GumChucks allow this without cutting off the circulation to your fingers! Flosspicks and harp shaped floss aids struggle to achieve this important connection with the tooth surface as they tend to be quite flexible.
Floss cannot clean a concave surface effectively as the floss can't adapt into a concavity. Root surfaces have concavities so if you have any blunting of the gum between teeth, recession or have gum disease you will find some of our interdental brushes more effective.
Some people will need to use a combination of different sizes of interdental brushes and floss (for tight spaces) to remove the plaque biofiim from their mouths. Not sure what is right for you? Why not book a coaching session and have an expert help you select what is best for you.
Learn more about cleaning the area between teeth that your toothbrush can't reach here.
How to Use GumChucks
Disposable flossing tips include a 22-mm piece of lightly waxed, high quality dental floss.
Made with 250 strands of twisted fibre, the floss has a high shred tolerance to keep it gliding smoothly between teeth.
Less packaging and plastic make these eco-friendly. These fit Adult, kids and ortho handles.
GumChucks make flossing easy as you can ensure the floss is held tightly around the tooth to clean the surfaces your toothbrush can't reach. Where you have teeth that are tight together and an interdental brush won't fit, floss is your option for oral hygiene, dental health and fresh breath.
Use daily BEFORE brushing or at a different time every day.
When to Start Flossing?
Once teeth have erupted into the mouth and are making contact with the next tooth a toothbrush can't reach those 'in between' surfaces. Parents can do this for their kids to get into a lifetime habit of cleaning between teeth and can encourage children to try flossing supervised by an adult.
We know 6 year olds who have mastered GumChucks and are super good at remembering to floss daily! Start the way you mean to go on to have a healthy mouth for life 🙂
How to Use GumChucks Video
Shop GumChucks Starter Kits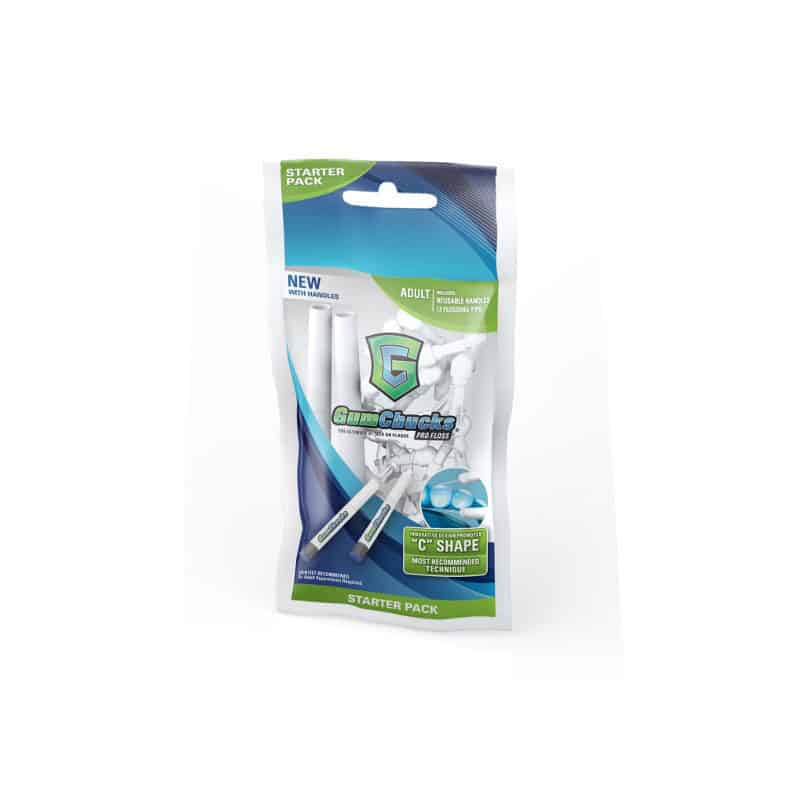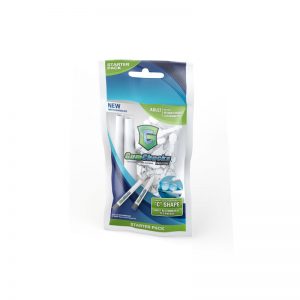 We have lots of advise tips to help you have a healthier smile for life on our resources area